LG&CD Department Jobs 2020, Research Analyst, Sub-Engineer & Others
LG&CD Department Jobs 2020
Discover the latest jobs advertised as "LG & CD Department Jobs 2020, Research Analyst, Sub Engineer and Others". The Department of Local Government and Community Development (Green / Matric / Intermediate / Bachelor / BS) invites applications for Pakistan subjects from eligible candidates with relevant qualifications ۔ Appointments will be made strictly on merit. These jobs are being provided to educated candidates on contract basis.
LG&CD Department Jobs 2020
Vacant Positions:
How to Apply:
The candidates should send their application to LG&CD Department, 40B-1, Gulberg II, Lahore.
The application should be sent latest by October 05, 2020.
LG&CD Department Jobs 2020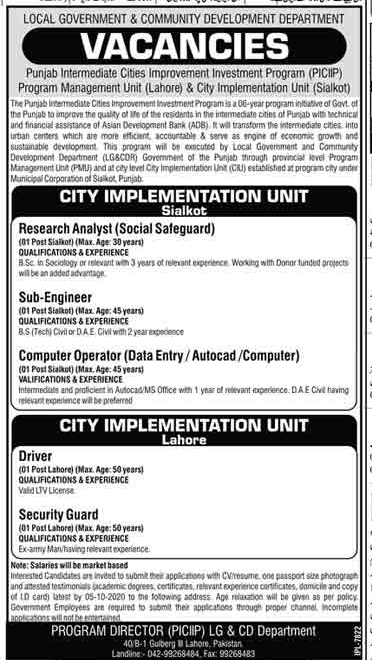 LG&CD Department Jobs 2020